Janet Mefferd, God's Voice Emcee, is the host of the nationally syndicated Christian talk show Janet Mefferd Today, heard on 240 radio stations nationwide, including Bott Radio Network. A veteran of Christian radio for more than 25 years, she is also a former news and religion reporter and editor for newspapers including The Dallas Morning News and the Daily Herald in suburban Chicago.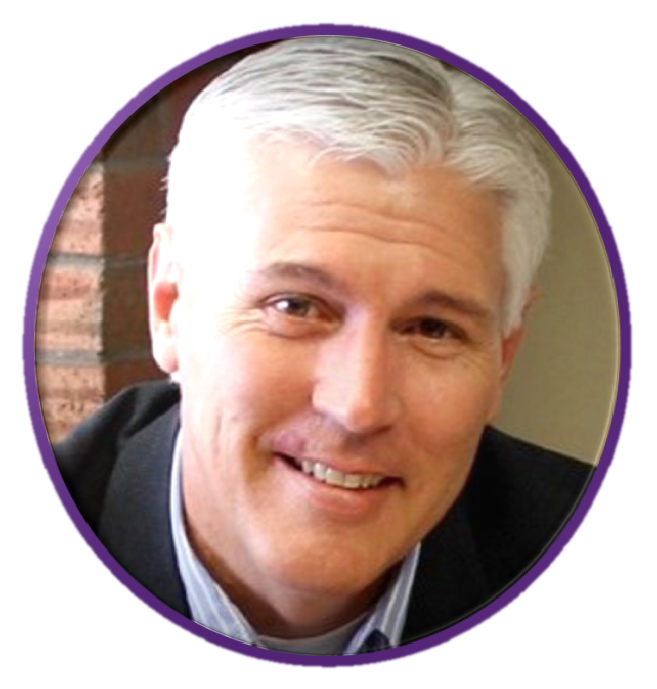 Dr. Everett Piper, Author of the national best-seller, Not a Daycare: The Devastating Consequences of Abandoning Truth. Piper served as president of Oklahoma Wesleyan University for 17 years during which time he led his school from relative obscurity to a position of national recognition and influence. Piper presently serves as a contributing columnist for The Washington Times. His commentary on religion, education, leadership and politics is featured in local and national media outlets coast to coast. Piper has been a guest on FOX News Special Report, FOX and Friends, FOX Business Channel, FOX The Story with Dana Perino, the Glenn Beck Show, The Factor with Bill O'Reilly, NRA TV, the Dana Loesch Show, The Adam Carolla Show, The Rubin Report with Dave Rubin, the Tucker Carlson Show, The Huckabee Show, and the 700 Club with Pat Robertson. He has also provided guest commentary for dozens of talk-radio programs and has filled in as guest host for the likes of Michael Medved, Mike Gallagher and Tony Perkins.
Dr. Piper is the 2016 recipient of the Jeane Kirkpatrick Award for Academic Freedom. His viral op-ed, This Is Not a Day Care, it's a University, which became his second book, was featured by NBC Today as one of its top ten news stories of 2015.
Piper has been a featured speaker in dozens of venues including the Values Voter Summit, the Council for National Policy, the Young American Foundation, the National Congress for Families, and the inaugural ceremony for the United States Department of
Health and Human Services and Office of Civil Rights creation of a new division for religious freedom. Go here to listen and watch these and more.


Paul Blair, Senior Pastor of Fairview Baptist Church
Paul Blair has served as the Senior Pastor of Fairview Baptist Church in Edmond since 2001. Blair is also the founder and President of Reclaiming Oklahoma for Christ, President of Reclaiming America for Christ and founder and President of Protect Life and Marriage OK.

Blair is a former college All-Star at Oklahoma State University blocking for future Hall of Famer, Thurman Thomas. After college, he was drafted by the Chicago Bears in 1986 playing under Coach Mike Ditka and alongside Hall of Famers Walter Payton, Dan Hampton, and Mike Singletary. Blair's career was cut short by a fourth and final knee surgery after a five year NFL career.

At the age of 26, he made absolutely sure of his eternal salvation and committed his life to Jesus Christ. At the age of 37, he was called into full-time ministry. His passion is for the salvation of souls and also the restoration of Godly morality and decency in America. (Read Paul's full testimony here).

In 2008, Pastor Blair was one of the original 33 pastors that worked with the Alliance Defense Fund on Pulpit Freedom Sunday challenging the constitutionality of the 1954 Johnson Amendment. The number of pastors participating has increased every year since with over 1600 participating in 2012. Following the 2012 Pulpit Freedom Sunday, the IRS admitted that churches are tax-exempt anyway and do not require approval or a letter of exemption from the IRS. Also in 2008, Pastor Blair was named Pastor of the Year for the State of Oklahoma by the Bott Radio Network. In 2011, Pastor Blair was named National Pastor of the Year by Vision America at the Westin Galleria in Houston. In 2013, Pastor Blair received the James Caldwell Award from the Oklahoma Second Amendment Association. Pastor Blair has been a featured guest on the Glenn Beck Television Show, AFA Radio, the Mike Gallagher Radio Show, Focus on the Family Radio, The Rest of the Story with Dick Bott, Washington Watch with Tony Perkins, Faith 2 Action with Janet Porter and the Rick Roberts Show. Pastor Blair and Fairview Baptist Church's radio ministry, Exploring the Word, airs weekdays on Bott Radio across the state of Oklahoma. In 2015, Exploring the Word was given the Excellence in Broadcasting Award from the Bott Radio Network.

In addition to his ministry responsibilities at Fairview Baptist, Pastor Blair preaches around the country and speaks on subjects including Apologetics, Biblical Worldview, Islam, Biblical Principles of American Civil Government and America's Christian Heritage. In 2015, Pastor Blair shared the platform with David Jeremiah, Ollie North and Mike Huckabee in the Real Evangelism Conferences sponsored by Bailey Smith Ministries.

Pastor Blair serves on the Board of Directors for Bott Radio in Oklahoma, Vision America Action, and the Oklahoma Apologetics Alliance. Blair is also a member of the Council on National Policy. Blair has been married to Cindy for 27 years. They have two adult sons: Joshua and Jacob.


Joe Dallas is an author, conference speaker, and ordained pastoral counselor. He directs a Biblical counseling ministry for those dealing with sexual and relational problems, and with their families as well. He received his Master's Degree in Christian Counseling from Vision University, San Diego, CA and is a member of the American Association of Christian Counselors. He is also the author of the daily blog Joe Dallas Online. He has authored six books on human sexuality from the Christian perspective, including Desires in Conflict (Harvest House 1991)The Game Plan (Thomas Nelson Publishing 2005) When Homosexuality Hits Home (Harvest House 2004) Five Steps to Breaking Free from Porn (Harvest House 2013) and his latest, Speaking of Homosexuality (Baker 2016)
He is a contributing writer for The Christian Research Journal, and his articles have appeared in Christianity Today,(cover story June 1993) The Journal of Christian Healing and The Southern California Christian Times. His work has also been featured in The Los Angeles Times, Moody Monthly, New Man Magazine and The Boston Globe. For over three years Joe taught and conducted the nationally recognized Every Man's Battle 5-Day conference as the originating Program Director, and from 1991 to 1993, he served as the President of Exodus International. He was a regularly featured speaker with the Focus on the Family Love Won Out conference.
Dallas has represented the Christian viewpoint through a number of media appearances, including Focus on the Family Daily Broadcast, Family News in Focus, the ABC Evening News, The Joan Rivers Show, The Bible Answer Man, New Life Live, The 700 Club, Jay Sekalow Live and Concerned Women of America. He has addressed conferences, churches and universities across the country, including the Promise-Keepers Men's Conference, Moody Bible Church of Chicago,The Christian Association for Professional Studies, Princeton Theological Seminary and the Experience Conference. He has also lectured and debated in Norway, Denmark, Switzerland, Hong Kong and Spain. Joe and his wife Renee reside in Orange County, California, with their two sons.
Dr. Quentin L. Van Meter, M.D. is the owner of a private pediatric endocrine practice in Atlanta GA. Dr. Van Meter's undergraduate degree is from the College of William and Mary, with a medical degree from the Medical College of Virginia. He was trained in pediatrics at the Naval Hospital Oakland/UC San Francisco program and finished his fellowship in Pediatric Endocrinology at Johns Hopkins Hospital in Baltimore in 1980. He served as a medical officer in the United States Navy for 20 years and retired from his Navy career to move to Georgia where he practiced both general pediatrics and pediatric endocrinology until 2003, when he started his own private full-time endocrine practice. Dr. Van Meter is an adjunct associate professor of Pediatrics at both the Emory University School of Medicine and the Morehouse College of Medicine. He is involved in clinical research with growth hormone and GnRH agonist therapy. He is currently President of the American College of Pediatricians, an organization that promotes healthcare for children based on sound scientific principles without yielding to pressure from any political advocacy groups. Dr. Van Meter speaks around the world on the subject of treatment of transgender children and has been an expert witness in legal battles in the US and Canada documenting the irreparable harm caused by affirmation therapies.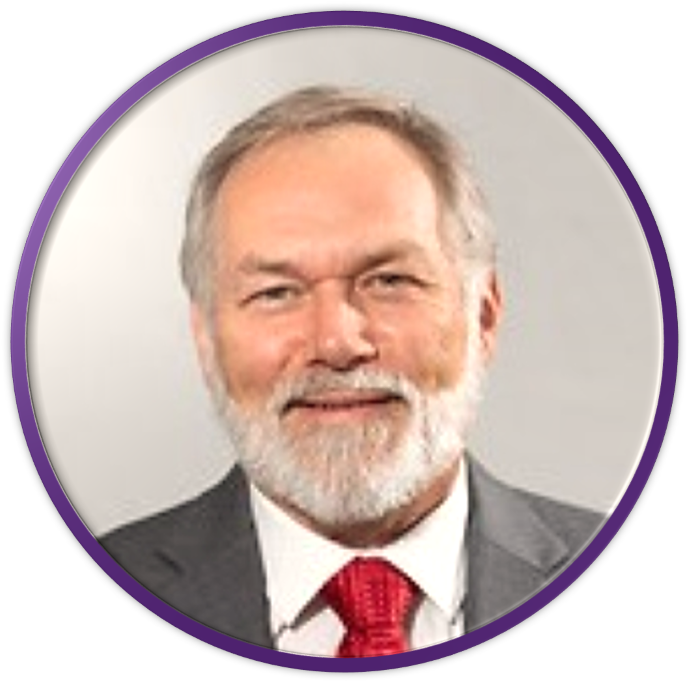 Dr. Scott Lively went through a tumulous upbringing. He survived his hippie years, traveling across all of the states in the USA having lived a life of drug addiction. Scott surrendered his life on February 1, 1986, in an alcohol treatment facility, where he had an amazing encounter with the Holy Spirit and was delivered instantly. Yet, Scott is very acquainted with suffering and dying-to-self, and he knows how to pastor souls. Scott was called into ministry in 1988 after having an encounter with an anti-abortion activist who showed him pictures. Outraged by what Scott saw, he has been an advocate for life ever since that day. He has helped in policy and politics with the Oregon Citizens Alliance. However, in 1991, it was clear that the ministry needed to evolve to deal with the growing LGBT+ agenda as it manifested very loudly in the state of Oregan. Scott has always communicated a Biblical path of freedom with the love of Jesus Christ in great compassion towards anyone in sexual sin and bondage, especially those in the LGBTQ+ community. Unfortunately, he has been unfairly misrepresented and persecuted by malicious attacks. He recently survived a major international lawsuit in US federal court lasting 6 1/2 years and continues to suffer persecution from LGBTQ+ political activists.

Dr. Scott Lively has been a fearless and clear-speaking Bible-based missionary of the global "culture war" for more than 30 years on five continents. He is a passionate leader in the global church as a compassionate truth-telling pastor. You can read much more about Scott's work at Scott Lively's website. As well as pastoring, Scott is an attorney, author, public speaker, and a missionary as an international human-rights consultant with service in over 30 countries. Scott was also a Massachusetts gubernatorial candidate in 2014 and 2018. He is very knowledgable on politics and public policy. He is the president of Abiding Truth Ministries. Scott has been married to his wife, Anne for over 39 years, a father of 4 adult children, and several grandchildren. Click here for a full autobiography
Greg Burt - Director of Capitol Engagement, California Family Council
Greg Burt is a communications, media, and government policy specialist with over 21 years of experience in public relations, marketing, journalism, public affairs, grassroots activism, and legislative advocacy. He has worked as an award-winning investigative reporter, ran Congressional offices in Colorado; worked for former California Senator Mimi Walters and served Senator Shannon Grove as her press secretary for several years at the state capitol when she was in the Assembly.

Greg is now the Director of Capitol Engagement for the California Family Council acting as a watchdog over the state legislature on the issues related to religious liberty, parental rights, the value of human life from conception to natural death, and the biblical definition of family and gender. He has a BA in Communications from the University of the Nations, and two MA degrees, one in public policy and the other in journalism from Regent University. Greg lives in Elk Grove with his wife and three children.
Christopher Doyle, MA, LPC, LCPC is a licensed psychotherapist and the executive director of the Institute for Healthy Families, a non-profit Judeo-Christian therapeutic organization in the Washington, D.C. area. He is also the founder and clinical director of Northern Virginia Christian Counseling, specializing in the integration of psychology and theology in counseling. Christopher also serves as a therapist at Patrick Henry College, where he provides mental health counseling for their students.
Christopher is the author of several books on sexuality, including: The War on Psychotherapy: When Sexual Politics, Gender Ideology, and Mental Health Collide (2019), The Meaning of Sex: A New Christian Ethos (2018), Benefits of Delaying Sexual Debut (2014, 2008), and Acception: Bullying Solutions and Prevention Health Education Curriculum (2013). He frequently writes on sexual health and has been published in many scientific and popular media outlets, including Issues in Law & Medicine, Journal of Human Sexuality,Townhall, World Net Daily, and The Christian Post.
A leader in the #TherapyEquality movement, Christopher is the co-founder of the National Task Force for Therapy Equality and the plaintiff in Doyle v. Hogan and Doyle v. Virginia Board of Counseling, challenging the unconstitutional bans on licensed therapy for minors struggling with sexual and gender identity conflicts in the state of Maryland and Commonwealth of Virginia. In 2013, he founded Voice of the Voiceless, a non-profit organization advocating for individuals and families struggling with unwanted same-sex attraction and gender identity conflicts.
As an advocate for sexual health, Christopher has been featured in six documentaries, including Voices of the Silenced(Core Issues Trust), The Third Way: Homosexuality and the Catholic Church(Blackstone Films), Inside Out (Adam Perez), and The Sunday Sessions(Dickie Bruce Productions), a 2019 documentary on his work as a sexual identity psychotherapist. He has been interviewed in hundreds of media outlets, including The Dr. Oz Show, Fox News Radio, National Public Radio, American Family Radio, and the Christian Broadcasting Network. His work has been featured in USA Today, NBC News, CNN, Associated Press, ABC/Fusion, AOL, BuzzFeed, The Washington Post, World Magazine, Atlantic Magazine, National Catholic Register, Citizen Magazine, and many more. Christopher and his wife, Sherry, have five children. They make their home in Purcellville, Virginia.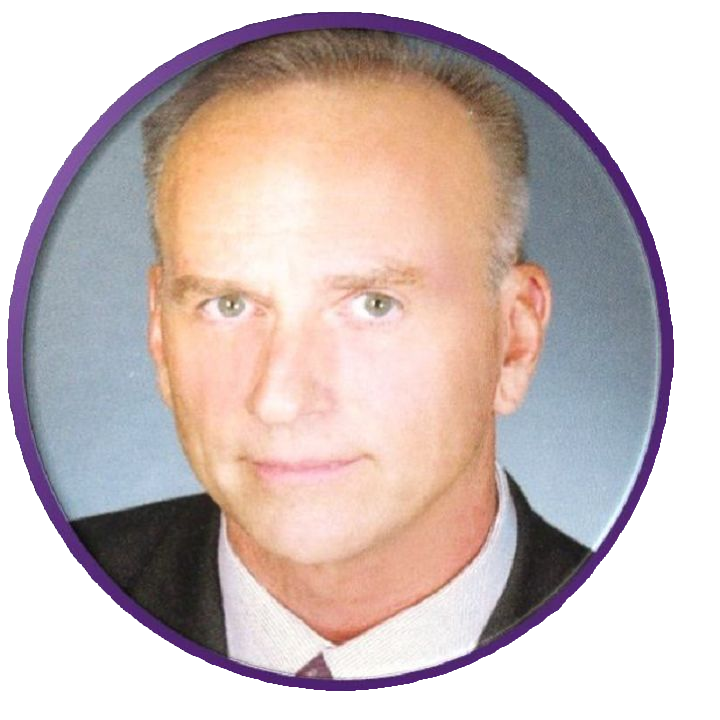 David H. Pickup is a licensed Marriage and Family Therapist, currently operating a private psychotherapy practice in Dallas, Texas. He works primarily with men and boys who are dealing with unwanted same-sex attraction. He facilitates authentic Reparative Therapy, (now called Reintegrative Therapy), which was created by Dr. Joseph Nicolosi. Mr. Pickup completed extensive training in therapy for three years underneath the direction of Dr. Nicolosi at Thomas Aquinas Psychological Clinic. Reintegrative therapy is his primary therapeutic focus and life's work.
Mr. Pickup is a board member of the National Association for Research & Therapy of Homosexuality (NARTH), and he is a frequent speaker at their annual conferences. He is a co-founder of the National Task Force for Therapy Equality, which helped defeat 20 out of 34 state bans of change therapy within the last several years. Mr. Pickup also speaks to churches and various groups in the United States to help them understand the true nature and treatment of homosexuality. He has also spoken about Reparative Therapy on CNN, Dr. Drew and many radio shows around the country.
Mr. Pickup is a conservative Christian who also offers spiritual counseling. He professes that healthy psychological ideals and therapeutic interventions compliment sound biblical principles. Motivated RT clients experience at least a spontaneous lessening, or dissipation, of homoerotic feelings over time. These experiences are a direct result of active truth and compassion while "feeling and dealing" with the serious gender inferiority and unmet emotional needs that result in homoerotic feelings. All of Mr. Pickup's clients, usually people of faith, believe they were born for heterosexuality, but instead experienced life-altering events that deeply affected the manifestations of their gender and sexuality.


Rev. Al Baker is ordained in the Presbyterian Church in America and has been in the gospel ministry for over thirty-five years. A 1974 graduate of the University of Alabama, he received his Master of Divinity degree from Reformed Theological Seminary, Jackson, Mississippi in 1981. He received Doctorate of Divinity in Evangelism and World Missions in August 2017 from Whitefield Theological Seminary, Lakeland, Florida. Al's ministry base of operation is Birmingham, Alabama, serving as an Evangelist with Presbyterian Evangelistic Fellowship. Al is the author of Pea River: Living in Light of Eternity, as well as - Evangelistic Sermons: On WDRC FM, Hartford, Connecticut; Evangelistic Preaching in the 21st Century; Seeking a Revival Culture; Revival Prayer; and Essays on Revival. Prior to his present ministry, Al was the organizing pastor of Christ Community Presbyterian Church, West Hartford, Connecticut, serving there for nine years; and before that, he was the pastor for ten years of Golden Isles Presbyterian Church, St. Simons Island, Georgia. Al has long been actively involved in foreign missions to Central and South America, Africa, India, Great Britain, Europe, Japan, and Indonesia, also traveling extensively around the United States preaching in churches and in the streets. Al and Wini have been married since 1975 and have three grown sons, three daughters-in-law, and twelve grandchildren.Al seeks to promote a revival culture in churches by leading revival prayer weekends and preaching Bible conferences on revival and evangelistic themes. He also is working to raise up the next generation of revival and evangelistic preachers like Samuel Davies, the great 18th-century Presbyterian preacher from Richmond, Virginia.
Peter LaBarbera is the founder and president of Americans For Truth About Homosexuality, an organization based outside Chicago that exposes and counters the LGBTQ (lesbian, gay, bisexual, transgender, queer) movement. LaBarbera hosts a daily webcast, "Americans For Truth Live," Monday through Friday, noon Central Time, located on the Americans For Truth website. He is also a contributor to Life Site News, one of the world's leading pro-life and pro-family news sites. A former reporter for the Washington Times, Peter is active on Twitter (@PeterLaBarbera) and the co-author of Permanent Revolution: The Secret Life and Legacy of Barack Hussein Obama. He served as executive director of the Illinois Family Institute, and as a writer, editor and analyst for Family Research Council, Concerned Women for America and Accuracy in Media. LaBarbera has done thousands of radio, TV and print media interviews, most dealing with LGBTQ and morality issues. Peter is also the founder of a new organization, Center For Morality, devoted to supporting in-depth research and reports defending historic Judeo-Christian sexual morality. He has been happily married to his wife Cristina for 30 years. They are the blessed parents of five children.
Pastor Jeremy Schossau is an entrepreneur at heart. At 19 he started a small 'building business' and became a licensed General Building Contractor. The business grew and grew and he loved doing what he did in the market place. But his real passion was God's church and God's kingdom being built into the hearts of people. So while working the marketplace as a building contractor he went to and graduated from Bible College with a Bachelors Degree in Student Ministry/Theology and a minor in Psychology. And it was during college that together with his wife, Lynette, they started a small 'Youth Ministry' in the Downriver Community. After spending his 20's in the marketplace and as a Student Pastor, in the fall of 2000, God planted in him the desire to start and pastor a 'grown ups' church. He wanted to build the kind of church that unchurched people would love. He wanted to build the kind of place where the Bible would be taught and a relationship with God would be made real to people. He dreamed of a different kind of church—one that would be modern and relevant…a good kind of different.

So, at 30 years of age, 'while young and dumb' as Pastor J likes to say, he and Lynette started Metro City Church in their living room in Taylor, Michigan. And it's been an amazing ride since. He says he's learned more than he's ever taught, received more than he's ever sacrificed, been loved more than he's ever loved.

Early on in his life he was terrified to get up in front of a crowd, but God has somehow used that weakness to grow something good. Pastor Jeremy is the Lead Pastor at Metro and brings all his passion for life, Jesus and the Christian faith into his communication. Expect creativity, humor and spiritual depth when you hear him teach at Metro's Weekend Experiences.

Pastor Jeremy has been married to Lynette for 30 years…he was 18 and she was 19 when they married! They have four amazing, loving and talented kids—all of whom they have home educated. Pastor Jeremy loves to read, is a history buff and is really into whatever his kids are doing. Their family loves music, camping and traveling. Most of all, the Schossau's love each other and the church that God has allowed them to be a part of!
Stephen Black has worked in pastoral-care ministry as an ordained minister in the local church and with International Ministerial Fellowship for over 26 years. He works full-time as Executive Director with First Stone Ministries (FSM) in Oklahoma City. Stephen is a pastor, speaker, and author. He enjoys sharing in the local Church. He serves the Body of Christ at FSM in one-on-one pastoral care discipleship, weekly support group sessions, speaking, and he helps to provide freedom conferences and seminars. He is the author of Freedom Realized – Finding Freedom from Homosexuality & Living a Life Free from Labels, Freedom Realized – The Complete First Stone Ministries Effectiveness Survey Report and has a new book coming out by the end of 2020, Freedom Realized: Lessons Learned. He is a regular guest on many national radio shows and has been interviewed on numerous other radio and television shows giving hope through the Gospel of Jesus Christ. He can be heard weekly on his new webcast show, "Freedom Realized LIVE" on Friday at 10 AM CT.

Stephen has served on several Christian ministry boards. He has also worked in the local church as an associate pastor and has also worked as a volunteer prison chaplain. He is one of seven founders of the Restored Hope Network (RHN) and served on the RHN board for the first 7 years (2012-2018). He currently serves on the board for Parents and Friends of Ex-gays and Gays, and he serves on the Gone Too Far Committee, as one of nine founding pastors. Stephen has been married to his wife Robin since May of 1986. They have three adult children and four grandchildren who are all life-long residents of the Oklahoma City area.
Go to RESOURCES page for post-conference resources.