Janet Mefferd is the host of two nationally syndicated Christian talk shows heard on more than 400 radio stations: Janet Mefferd Today, airing on Bott Radio Network and other stations nationwide, and Janet Mefferd Live, airing on American Family Radio. She is a former news and religion reporter and editor for newspapers including The Dallas Morning News and the Daily Herald in suburban Chicago.
Rev. Al Baker is ordained in the Presbyterian Church in America and has been in the gospel ministry for over thirty-five years. A 1974 graduate of the University of Alabama, he received his Master of Divinity degree from Reformed Theological Seminary, Jackson, Mississippi in 1981. He received Doctorate of Divinity in Evangelism and World Missions in August 2017 from Whitefield Theological Seminary, Lakeland, Florida. Al's ministry base of operation is Birmingham, Alabama, serving as an Evangelist with Presbyterian Evangelistic Fellowship. Al is the author of Pea River: Living in Light of Eternity, as well as - Evangelistic Sermons: On WDRC FM, Hartford, Connecticut; Evangelistic Preaching in the 21st Century; Seeking a Revival Culture; Revival Prayer; and Essays on Revival. Prior to his present ministry, Al was the organizing pastor of Christ Community Presbyterian Church, West Hartford, Connecticut, serving there for nine years; and before that, he was the pastor for ten years of Golden Isles Presbyterian Church, St. Simons Island, Georgia. Al has long been actively involved in foreign missions to Central and South America, Africa, India, Great Britain, Europe, Japan, and Indonesia, also traveling extensively around the United States preaching in churches and in the streets. Al and Wini have been married since 1975 and have three grown sons, three daughters-in-law, and twelve grandchildren.
Al seeks to promote a revival culture in churches by leading revival prayer weekends and preaching Bible conferences on revival and evangelistic themes. He also is working to raise up the next generation of revival and evangelistic preachers like Samuel Davies, the great 18th-century Presbyterian preacher from Richmond, Virginia.
Rev. Thomas Littleton is a Southern Baptist minister and evangelist, with over 40 years experience working on university campuses, coastal resorts and the streets of inner cities in the US, Europe, and Latin America. This work includes over a decade of outreach in New York City during the height of the AIDS crisis with ministries like World Challenge/ David Wilkerson, St. Paul's House, Times Square Church where he worked in street evangelism from Harlem to Wall.

Thomas also is a researcher, who speaks on Christian apologetics, evangelism training, and discernment, focusing on maintaining a faithful biblical witness and stance in the church on today's most compelling cultural issues. He also writes for websites such as BarbWire, Worldview Weekend and SBC Today and is a frequent guest on national radio programs, such as Janet Mefferd Today. Thomas and his wife work together and provide medical missions and lead teams in Central America. They have one son who is homeschooled and exhibits a love of trains, legos, and God's Truth.
Peter LaBarbera is the founder and president of Americans For Truth About Homosexuality, an organization based outside Chicago that exposes and counters the LGBTQ (lesbian, gay, bisexual, transgender, queer) movement. LaBarbera hosts a daily webcast, "Americans For Truth Live," Monday through Friday, noon Central Time, located on the Americans For Truth website. He is also a contributor to Life Site News, one of the world's leading pro-life and pro-family news sites. A former reporter for the Washington Times, Peter is active on Twitter (@PeterLaBarbera) and the co-author of Permanent Revolution: The Secret Life and Legacy of Barack Hussein Obama. He served as executive director of the Illinois Family Institute, and as a writer, editor and analyst for Family Research Council, Concerned Women for America and Accuracy in Media. LaBarbera has done thousands of radio, TV and print media interviews, most dealing with LGBTQ and morality issues. Peter is also the founder of a new organization, Center For Morality, devoted to supporting in-depth research and reports defending historic Judeo-Christian sexual morality. He has been happily married to his wife Cristina for 30 years. They are the blessed parents of five children.
Stephen Black has worked in pastoral-care ministry as an ordained minister in the local church and with International Ministerial Fellowship for over 26 years. He works full-time as Executive Director with First Stone Ministries (FSM) in Oklahoma City. Stephen is an author, speaker and teacher. He enjoys sharing in the local Church. He serves the Body of Christ at FSM in one-on-one pastoral care discipleship, weekly support group sessions, speaking, and helps to provide freedom conferences and seminars. He has been interviewed numerous times on local and national radio and on television giving hope through the Gospel of Jesus Christ.
Stephen has served on several Christian ministry boards. He has also worked in the local church as an associate pastor and has also worked as a volunteer prison chaplain. He is one of the founders of the Restored Hope Network (RHN) and served on the RHN board for the first 7 years. He currently serves on the board for Parents and Friends of Ex-gays and Gays. Stephen has been married to his wife Robin since May of 1986. They have three adult children and three grandchildren who are all life-long residents of the Oklahoma City area.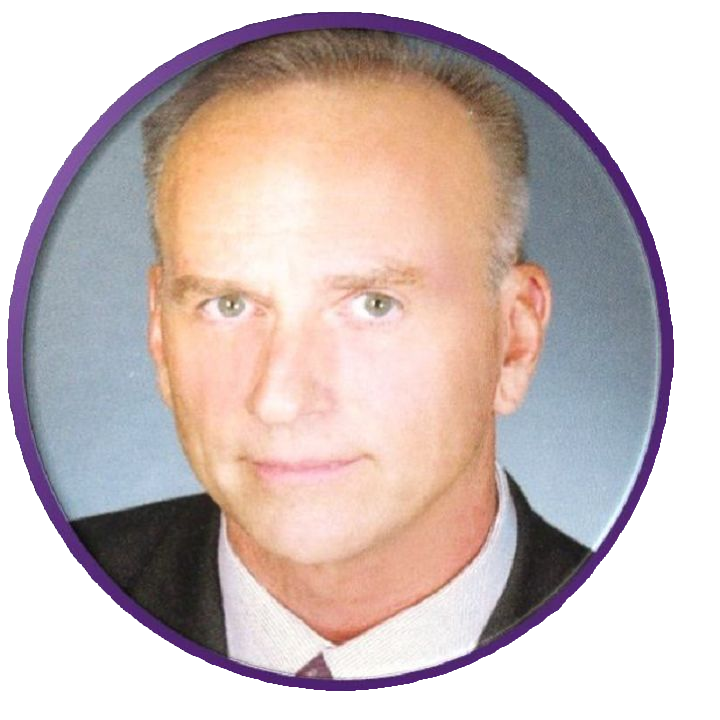 David H. Pickup is a licensed Marriage and Family Therapist, currently operating a private psychotherapy practice in Dallas, Texas. He works primarily with men and boys who are dealing with unwanted same-sex attraction. He facilitates authentic Reparative Therapy, (now called Reintegrative Therapy), which was created by Dr. Joseph Nicolosi. Mr. Pickup completed extensive training in therapy for three years underneath the direction of Dr. Nicolosi at Thomas Aquinas Psychological Clinic. Reintegrative therapy is his primary therapeutic focus and life's work.
Mr. Pickup is a board member of the National Association for Research & Therapy of Homosexuality (NARTH), and he is a frequent speaker at their annual conferences. He is a co-founder of the National Task Force for Therapy Equality, which helped defeat 20 out of 34 state bans of change therapy within the last several years. Mr. Pickup also speaks to churches and various groups in the United States to help them understand the true nature and treatment of homosexuality. He has also spoken about Reparative Therapy on CNN, Dr. Drew and many radio shows around the country.
Mr. Pickup is a conservative Christian who also offers spiritual counseling. He professes that healthy psychological ideals and therapeutic interventions compliment sound biblical principles. Motivated RT clients experience at least a spontaneous lessening, or dissipation, of homoerotic feelings over time. These experiences are a direct result of active truth and compassion while "feeling and dealing" with the serious gender inferiority and unmet emotional needs that result in homoerotic feelings. All of Mr. Pickup's clients, usually people of faith, believe they were born for heterosexuality, but instead experienced life-altering events that deeply affected the manifestations of their gender and sexuality.
Go to RESOURCES page for post-conference resources.