Dennis Jernigan
Please consider becoming a Dennis Jernigan Patreon - see website info.

Listen to Dennis Explain the Patreon Program.
Download a Free Song from Dennis Jernigan.
Check out Dennis Jernigan's Library of Worship CDs
Check out many other resources, books, sheet music, fiction series for children: The Chronicles of Bren
Janet Mefferd
The thorough research and excellent reporting from 'Janet Mefferd TODAY' Broadcasts from 2018 thru 2019 on REVOICE vs. The God's Voice Conference (MUST LISTEN).
To hear Janet Mefferd's Important Opening Message for GVC19 go to the Professional Record Video Page.
Stephen Black
"Special Encounter" Interview on God's Voice Conference with KQCV Station Manager - Paul Sublett
Important God's Voice Conference Interview: "The Meeting House" - Faith Radio Interview with Bob Crittenden - Guest Stephen Black
Stephen's book & published effectiveness survey report: Freedom Realized: Finding Freedom from Homosexuality & Living Life Free from Labels
Concerning "Orientation" and so-called "Gay LGBTQ+" Read: THE GOSPEL ACCORDING TO JESUS CHRIST; AND THE "GAY CHRISTIAN?" by Stephen Black
"GAY CHRISTIANITY" IS COMING INTO THE CHURCH by Stephen Black (Contains: A Link to Interview with Janet Mefferd)
SALVATION?
Are you really born again? Read: "BORN AGAIN? EXAMINE YOURSELF! by Stephen Black
WHEAT & TARES
During the last teaching, "The Gospel in GOD'S VOICE: Hope for Such a Time as This" - Stephen Black mentioned the need to be truly saved in sharing about his own salvation experiences. The Evangelist, Bailey Smith who lived across the street from him growing up shared the following very important message at the Starlight Crusade in 1983. After Stephen was saved, Bailey Smith asked Stephen to share at the same Starlight Crusade, on July 7, 1983, with Sandi Patty as a worship leader guest. Bailey preached a life stirring message called the Wheat and The Tares. This message promoted one of several sources of Stephen's continued spiritual formation. Please Listen here to late Bailey Smith's message from May of 2014. Dr. Bailey Smith went to be with the Lord, at the age of 79, on January 14, 2019, he was born January 30, 1939.


To hear Stephen Black's Two Messages presented at the GVC19 go to the Professional Record Video Page.
Peter LaBarbera
Americans For Truth readers can now enjoy Peter LaBarbera's "Americans For Truth - LIVE" webcasting news every day at noon CT.
The video showed during Peter's talk.
Post Conference Americans For Truth LIVE 2-25-2019
To hear Peter LaBarbera's Message of Exposing the Gay Agenda and REVOICE presented at the GVC19 go to the Professional Record Video Page.
Rev. Al Baker
Online Weekly Devotional & Blog
Listen to Rev. Al's Sermons Online
See Rev. Al's Books Online at Amazon
Read Rev. Al's New Tract: "The Lake of Fire: What's it Like, Who Goes There, and Why?"
Post Conference Ministry Update from Rev. Al Baker 2-26-2019
To hear the excellent message Rev. Al Baker presented at the GVC19 go to the Professional Record Video Page.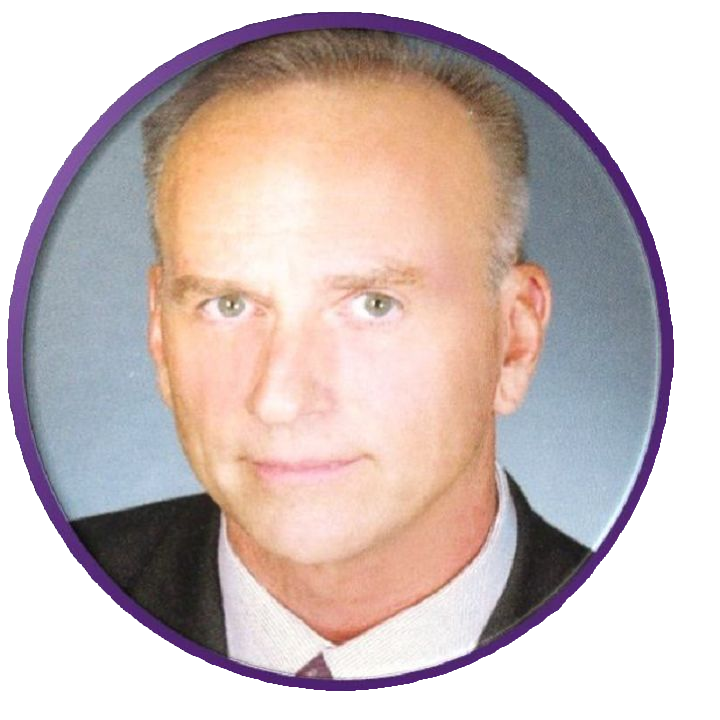 David Pickup
The Truth About Therapy Bans: All the Answers You Need
"How to Make a Homosexual" - Introduction to David Pickup's new book coming soon
To hear the excellent message David Pickup presented at the GVC19 go to the Professional Record Video Page.
____________________________________________________
Extra Presentations from Pastor Dan Fisher - PRE-God's Voice Conference Messages:
Pastor Dan Fisher
Four Part "Given Over" Series in Preparation for the God's Voice Conference